All of our baked goods are baked fresh daily on the premises at Miller's Bakery. In our shop you will find all of the Lancaster County favorites like shoofly pie, assorted breads, fruit crumb pies, whoopie pies and raisin bread. We also carry our signature chocolate pecan pie and gourmet apple pie that are served at Miller's Smorgasbord.
Our
Our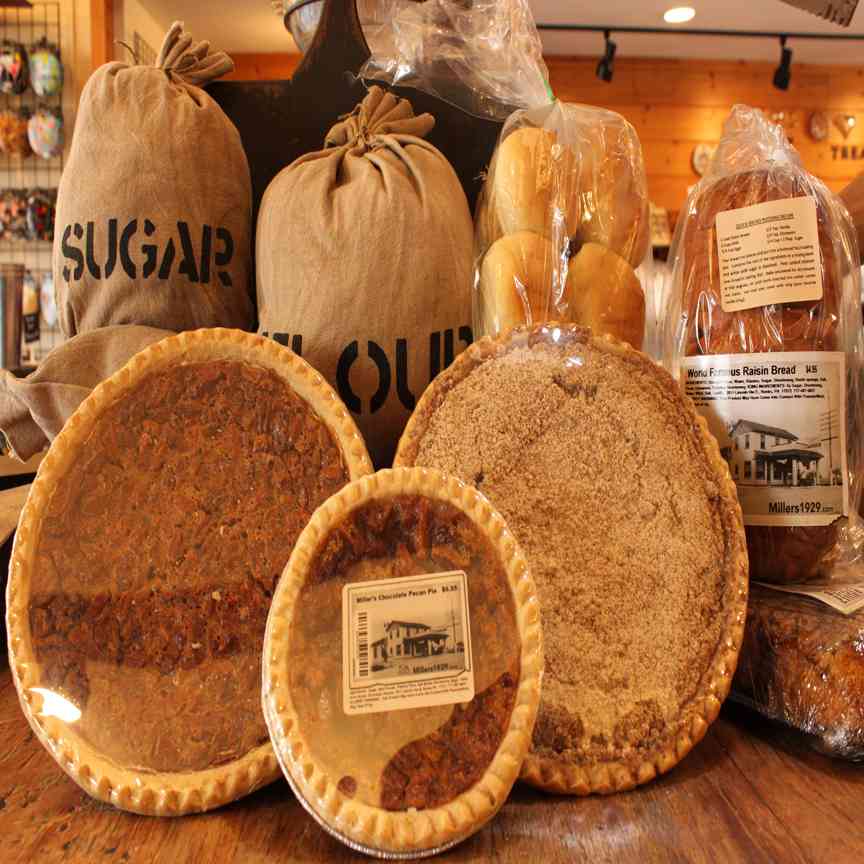 NOW TAKING CUSTOM CAKE ORDERS
for Miller's Bakery! Our talented bakery team can turn your idea into a sweet reality. Contact us for more information!
Out